Payment / Dispatch
UPS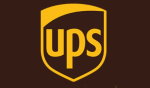 Shipping with UPS
UK,
0 - 1Kg: 19.00 GBP
over 1 Kg: 25.00 GBP


Post

Shipping with Post
France, Belgium


Fix Price: 6,90 €, 5.80 GBP



World


Fix Price: 8,99 €



DHL

Shipping with DHL
France, Belgium, EU


0 - 1Kg: 25.21 GBP
over 1Kg: 32.77 GBP
UK
0 - 1Kg: 25.21 GBP
over 1Kg: 32.77 GBP
World


0 - 1Kg: 29,90 EUR 29.90 GBP
over 1Kg:39 EUR, 39 GBP

DHL Express is is deactivated: Reason unacceptable shipping times, shipments are several days in the depot until they are forwarded running times of up to a week or more !
DHL Express 24h

Shipping with DHL Express
0 - 1Kg:
30.25 GBP

over 1Kg:
46.22 GBP
EU


Prix up 1Kg: 35,00 € / GBP 35,00
Prix over 1Kg: 45,00 € / GBP 45,00

DPD

Shipping with DPD
France, Belgium,


0 - 0,99Kg: 14,90 EUR 14.90 GBP
1 - 3Kg: 19 EUR, 19 GBP
over 3 Kg: 25 EUR 25 GBP

Creditcard



Prepayment

our order will be shipped as soon as the invocing amount is in our account.
PayPal
Quick and easy payment processing via PayPal. A secure terminal window will open
to guide you through the payment process.