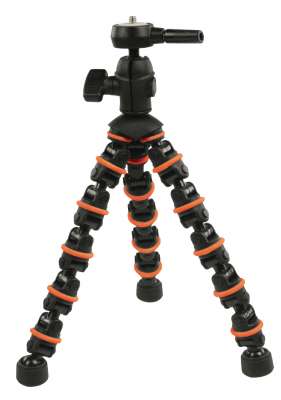 Flexible Tripod 28.5 cm 1 kg Black/Orange
This 6 sections flexible tripod is adjustable in shape and has a maximum height of 285 mm. • Rubber leg joint rings for firm grip • Quick release plate • Camera angle positioning lock • Non-skid rubber feet Features • 6 Sections flexible...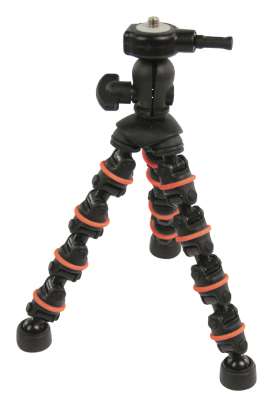 Flexible Tripod 18 cm 0.5 kg Black/Orange
• Anéis de junta de borracha para uma aderência firme • placa de liberação rápida • trava de posicionamento do ângulo da câmera • pés de borracha antideslizantes Características • pernas flexíveis de 5 secções • Anéis de junta de...