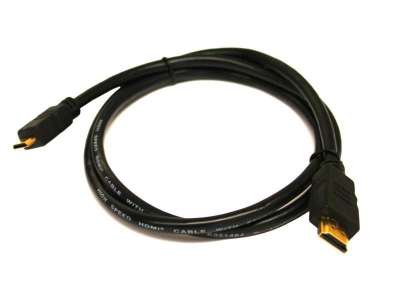 HDMI cable f. Canon HF S11
TV cable, HDMI cable for connecting your digital camera to your plasma or LCD TV / television, length 1.5 m, gold-plated contacts in black, HDTV up to 1080p mini male to HDMI male, can be used as a replacement for HTC-100, HTC100,...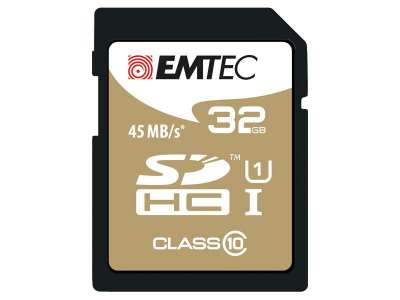 memorycard 32gb for Canon HF S11
32GB Emtec CL10 UHS-I 85MB / s memory card ensures more performance and maximum storage space on your digital camera, camcorder, action cam or mobile device.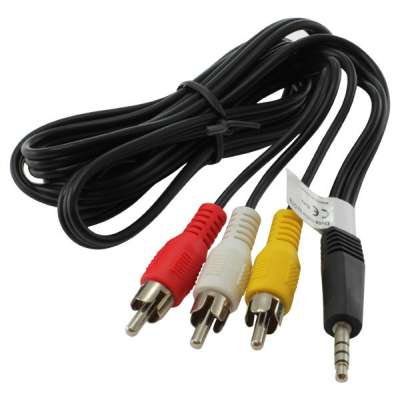 AV RCA Cable f. Canon HF S11
AV Cable f. Canon HF S11 This AV cable with 3.5 mm jack connectors is suitable for connecting devices such as your digital camera to your TV. Stereo audio video-kabel RCA 3.5mm 2x RCA compatible for type Canon STV-250N, AVC-DC100,...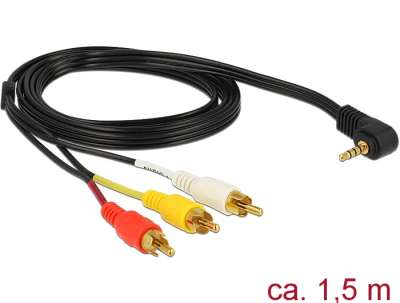 Audio Video Cable angled f. Canon HF S11
You can use this audio-/ video cable from Delock to connect your camcorder to various devices with video output like e.g. a TV or a projector. compatible for Type Canon STV-250N, Sony VMC-20FR Specification • Connector: 1 x stereo jack...