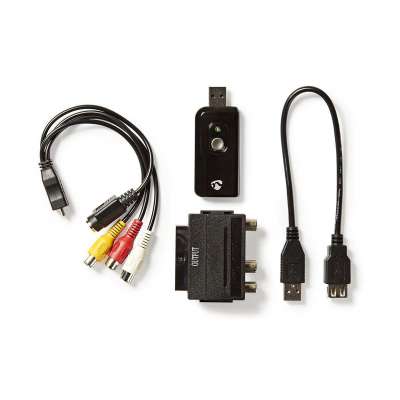 Video Grabber + RCA Cable f. Canon Optura xi
AV Cable f. Canon Optura xi Convert analogue movies to digital formats on your PC with this USB 2.0 video grabber. It is compatible with all AV and S-Video devices, such as video recorders and camcorders; the required software (Arcsoft...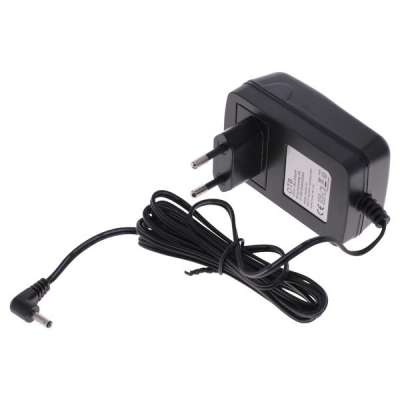 AC Adapter compatible for Canon Optura Xi
Power supply unit Camera power supply unit, power supply for mains operation for digital camera input 100-240V output: 8.4V / 1.5A can be used as a replacement for the following original power supply units CA570, CA-570, 8468A003 für die...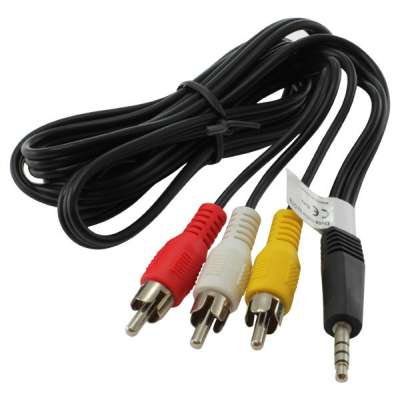 AV RCA Cable f. Canon Optura xi
AV Cable f. Canon Optura xi This AV cable with 3.5 mm jack connectors is suitable for connecting devices such as your digital camera to your TV. Stereo audio video-kabel RCA 3.5mm 2x RCA compatible for type Canon STV-250N, AVC-DC100,...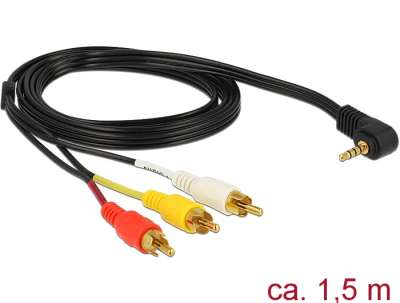 Audio Video Cable angled f. Canon Optura xi
You can use this audio-/ video cable from Delock to connect your camcorder to various devices with video output like e.g. a TV or a projector. compatible for Type Canon STV-250N, Sony VMC-20FR Specification • Connector: 1 x stereo jack...